PRP Treatments: Everything You Need To Know
PRP injections, or Platelet Rich Plasma therapy, is a procedure that is rapidly gaining popularity where a trained clinician draws your own blood to extract its plasma.
It is believed that the platelets within your blood offer healing effects to the skin, injuries and help to heal your tendons post-surgery.
It is also thought to lower symptoms of osteoarthritis and has shown promising effects for hair loss.
How PRP Is Created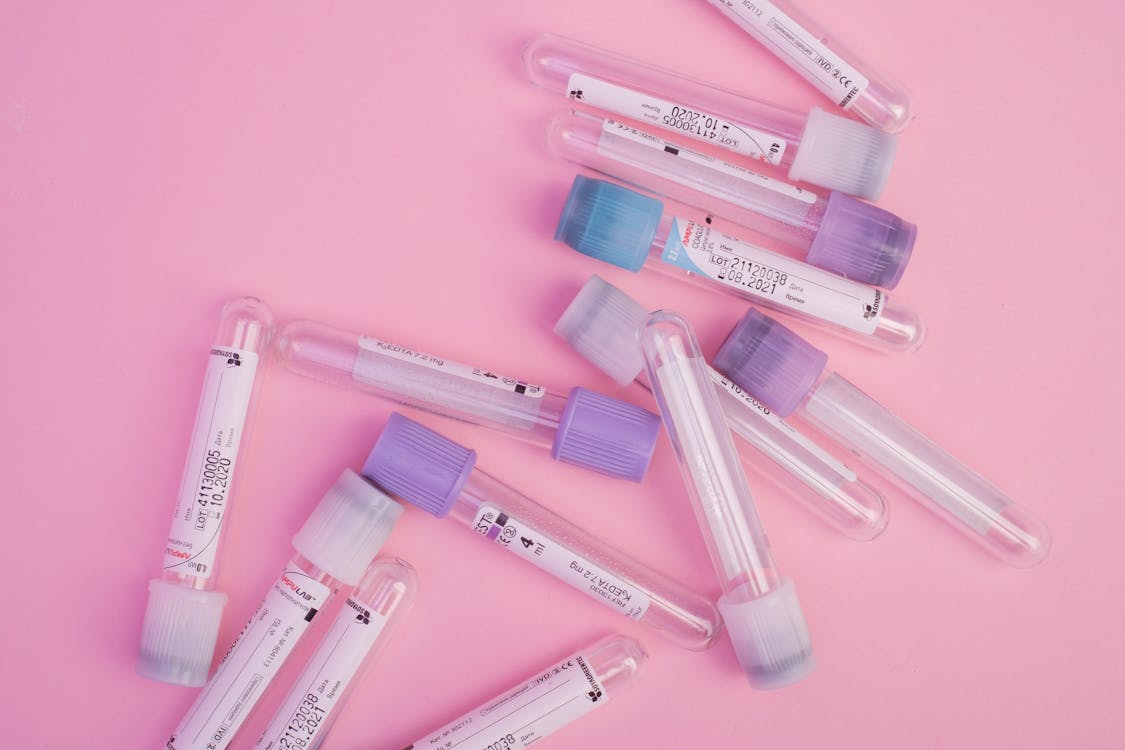 A healthcare professional will draw around 30ml-60ml of blood, which sounds like a lot but it is actually very little.
The blood is then put through a centrifuge machine which rapidly spins at a great speed to cause separation in the blood.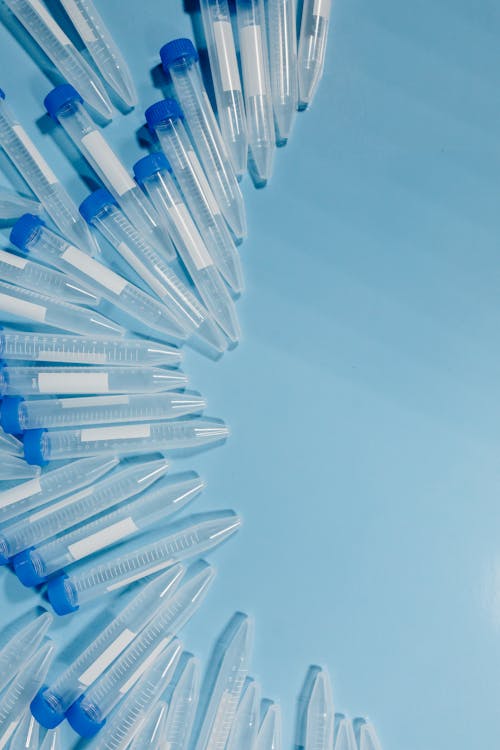 The centrifuge splits the platelets from the blood sample and this is what is used to create the platelet rich plasma injections.
The high concentration of platelet rich plasma and growth factors are what helps the body to repair and support new cell growth.
The Healing Powers of PRP Injections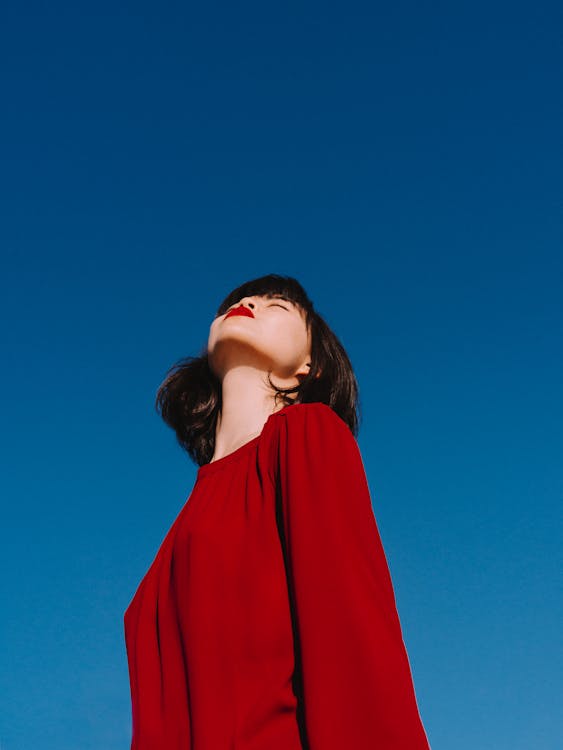 Although PRP treatments are still under going scientific study, there have been positive results that shows a faster healing process and tissue repair.
Here are a few examples of how PRP injections can help:
Male pattern baldness: Back in 2014 there was a study to show that PRP injections are effective at treating male pattern baldness (androgenic alopecia).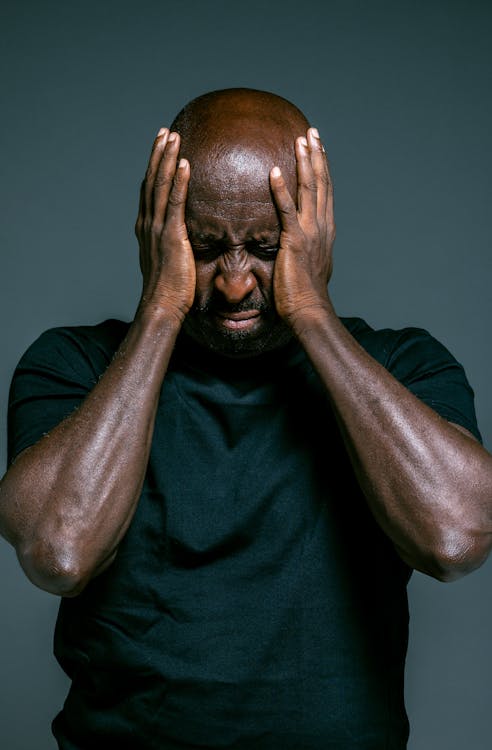 A healthcare professional can use PRP treatments to restart hair growth and if the treatment is successful, you should see more hair start to grow after several weeks to 3 months.
PRP treatments can also be used to treat alopecia in women too.
Arthritis: Studies have shown that when PRP is used specifically to treat knee osteoarthritis, it can reduce pain and improve ease of movement after just 1 or 2 sessions.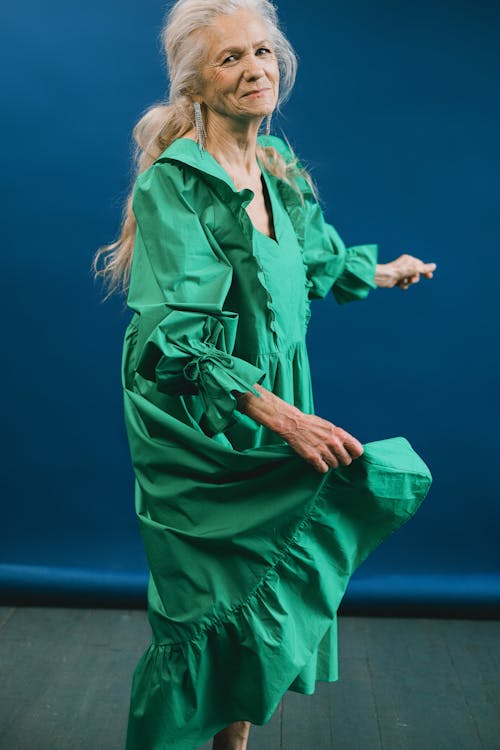 While the effectiveness starts to decrease after 6 months of treatment, patients reported that their knee osteoarthritis was still more manageable than before the PRP injections.
Tendon damage: PRP treatment is a common way for people suffering with tendon damage to improve the natural healing process.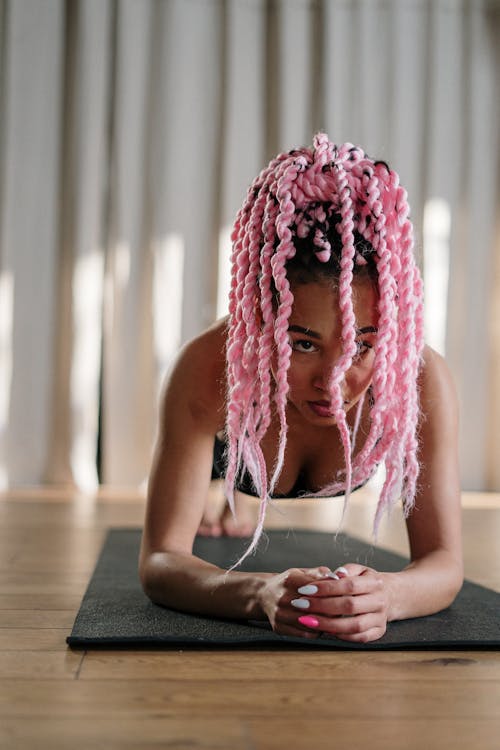 Studies have shown that the healing benefits of platelet rich plasma injections can reduce pain, support cell growth and increase tissue regeneration and has more positive results than the use of hyaluronic acid.
Anti-wrinkle treatment: PRP injections can also be used as an effective anti-ageing treatment.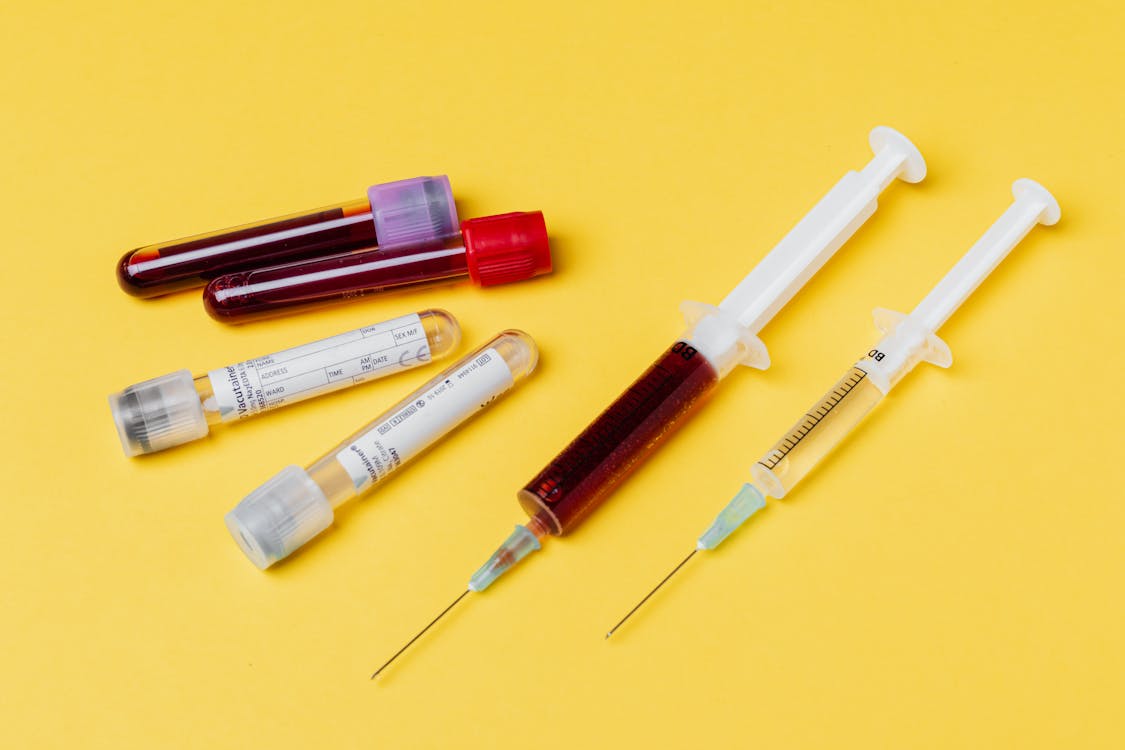 The high platelet concentrations can be a safe alternative for cosmetic procedures as it has a lower rate of producing an allergic reaction or adverse reactions due to using your own blood as the treatment.
The power of the rich plasma injections can encourage new cell growth and replace lost volume in the skin.
This in turn can reduce fine line and wrinkles, acne scarring and dark circles under the eyes.
Musculoskeletal injuries: PRP treatments have also shown a positive effect at treating musculoskeletal injuries by producing new growth factors such as cell regeneration, collagen and proteins.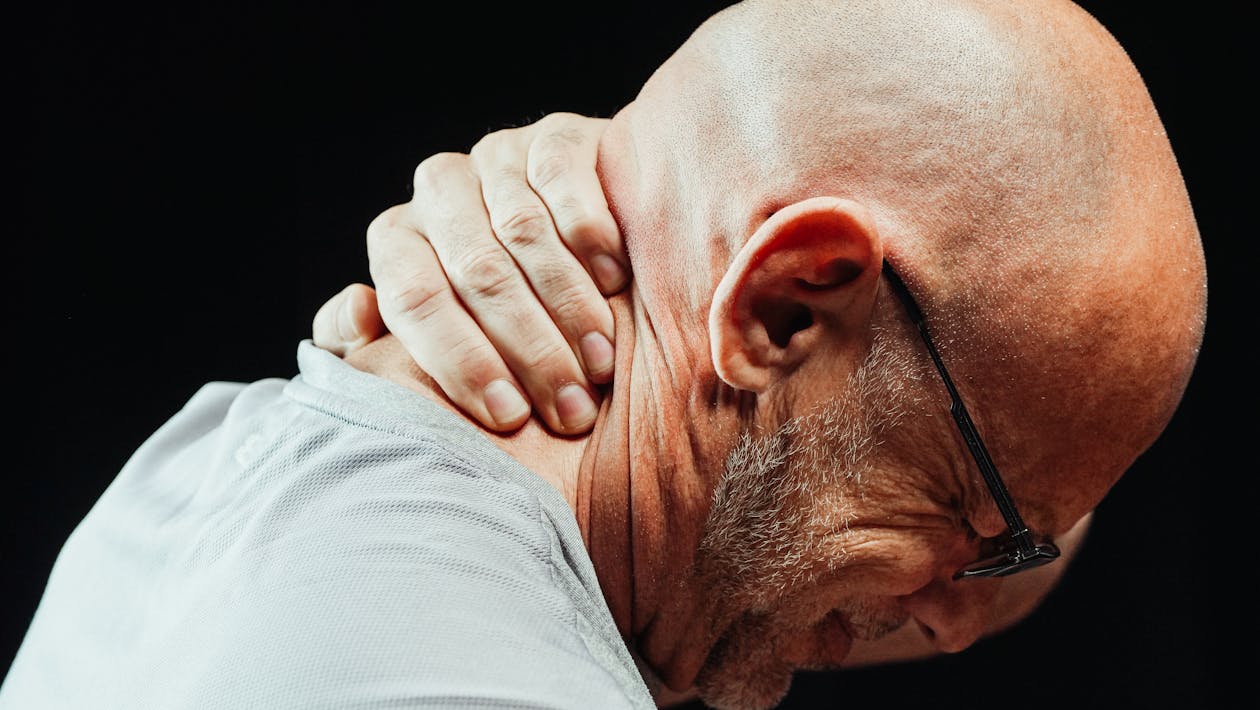 This regenerative medicine is a treatment that has been used by sporting professionals all over the world since the 1980's and is now a recognised sports medicine.
Conclusion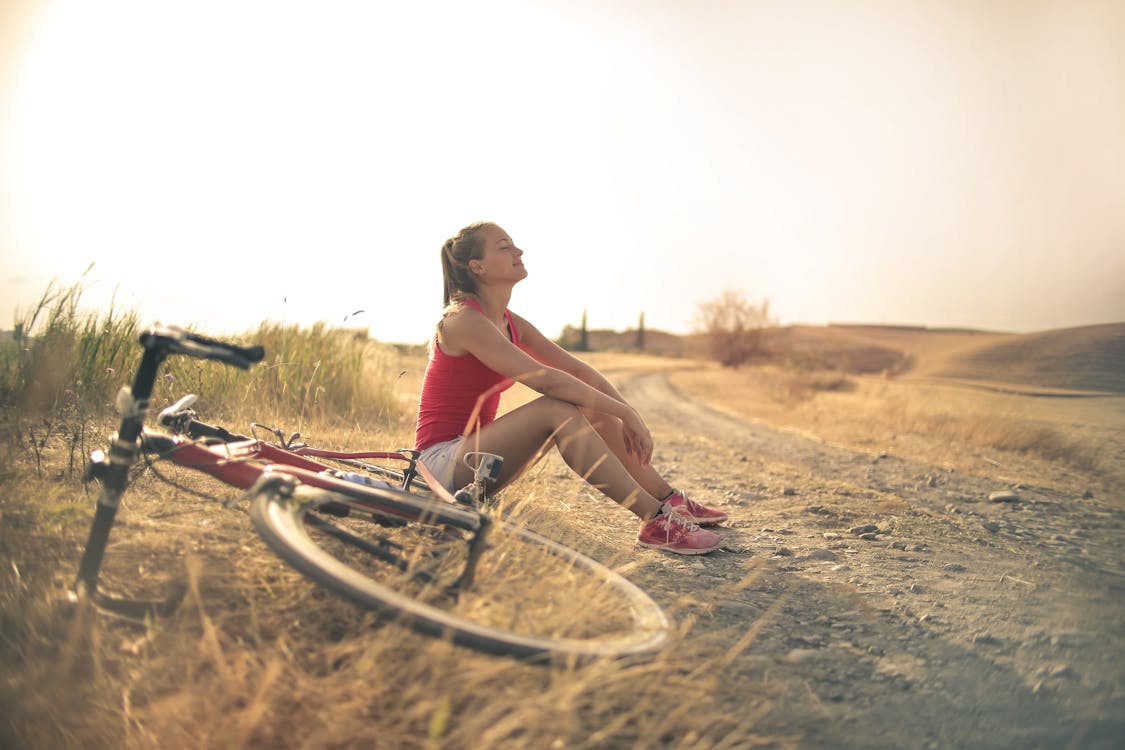 Although PRP treatments are still undergoing intensive study, there has been many positive effects proven so far.
PRP can be a successful alternative treatment that has limited potential side effects if you're looking for a natural but faster healing process for sports and joint injuries, to minimise health conditions such as knee osteoarthritis or improve hair growth for alopecia conditions.
Is PRP Treatment For Hair Loss Safe During Pregnancy?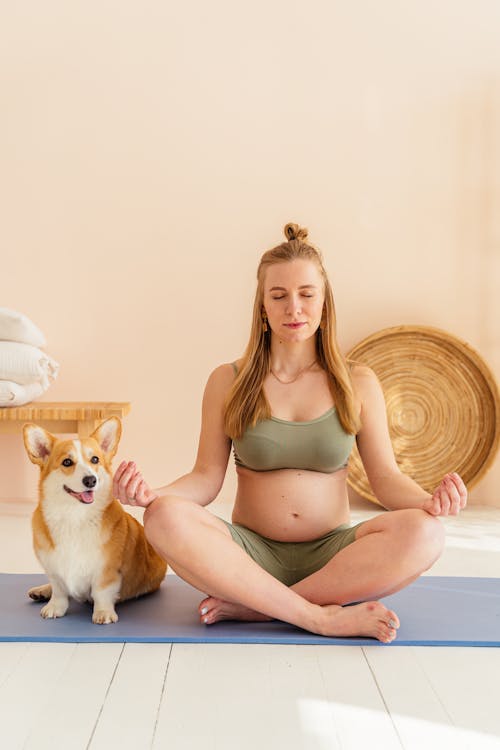 Many pregnant or breast feeding women suffer hair loss as a result from a change in hormones. It can also be side effect from the shock or stress of being pregnant or giving birth.
It is very common for women to also experience hair loss shortly after giving birth due to the quick change in oestrogen levels returning back to their normal level.
This causes the hair growth stage to enter the 'resting phase' which can cause more hair fall than normal.
How PRP Treatment Can Help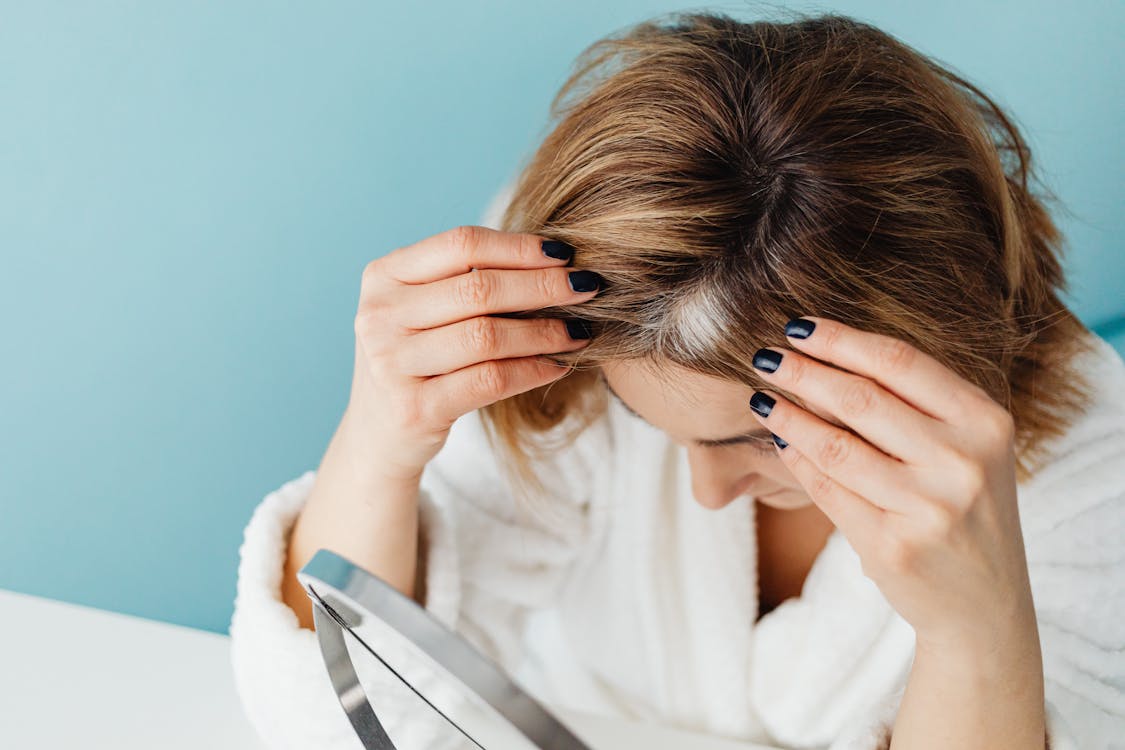 PRP injections are a made using platelet rich plasma taken from your own blood. The platelet rich plasma can help to encourage new hair growth by supporting new cells that kickstart the hair growth process.
PRP treatment helps to keep hair in the 'growth' stage and is a great natural alternative to other medications.
When Can You Expect Your Results?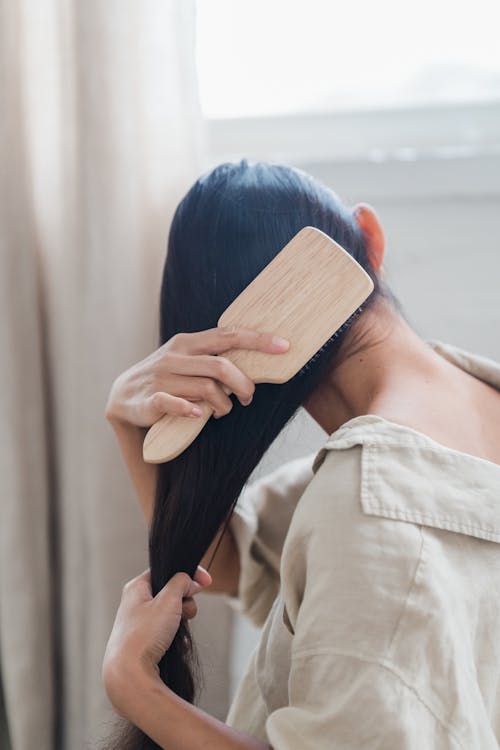 New hair growth resulting from PRP treatment usually appears around the 2-3 month mark. It is recommended to have a course of 3-6 sessions, each one around 4-6weeks apart.
How Long Do The Results Last?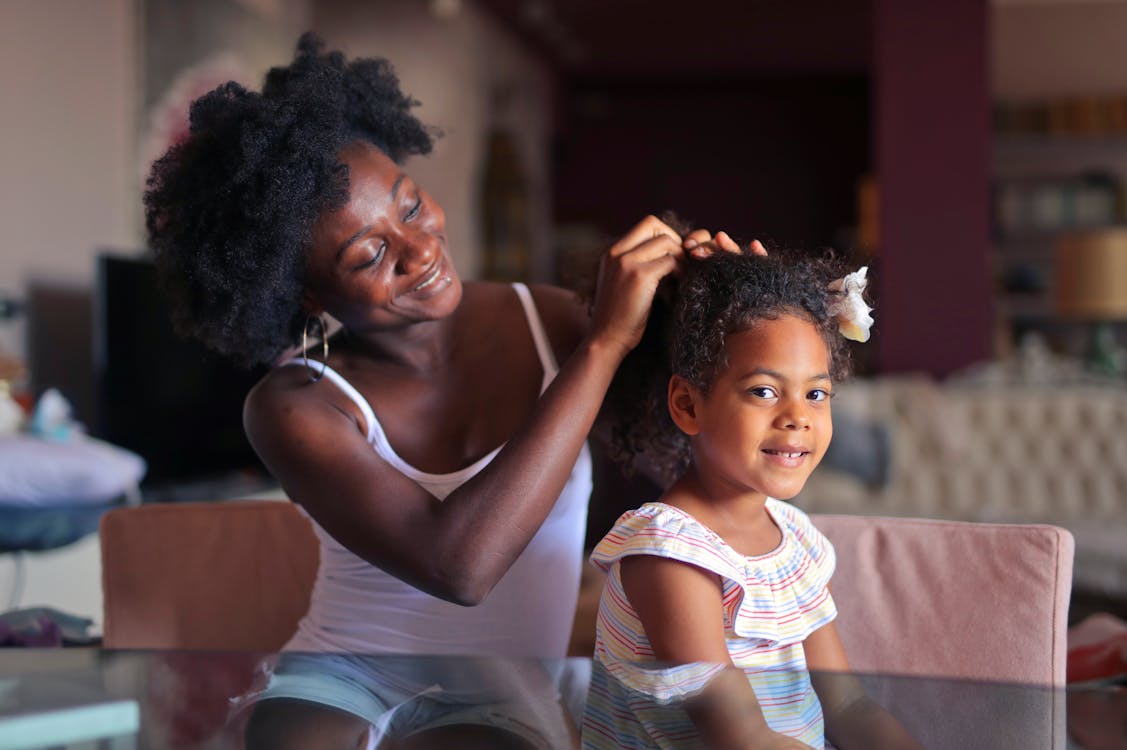 PRP has a high success rate and the effects are long lasting. It is recommended to have a maintenance session on average only once per year.
All Natural, Baby.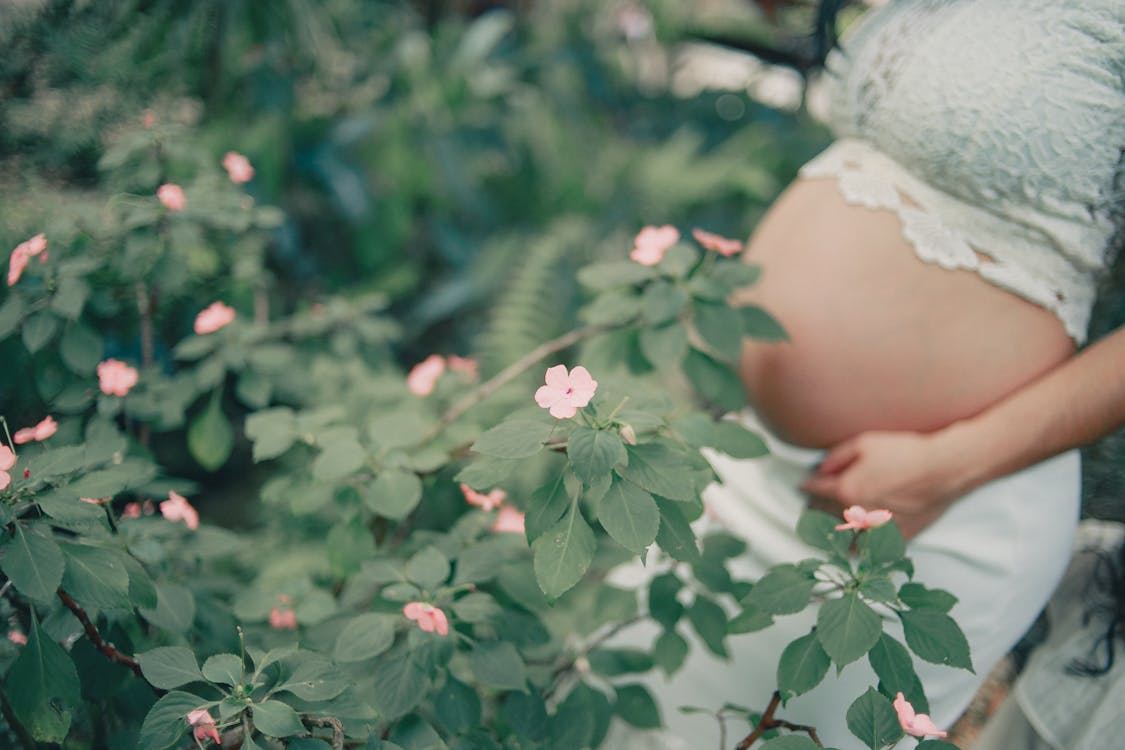 As the only ingredient in PRP injections is your own plasma taken from your own blood, it is very rare for patient to experience serious side effects or any side effects at all, really!
The only side effects you may experience are mild pain or discomfort during the procedure and irritation or slight bleeding from the injection site.
Summary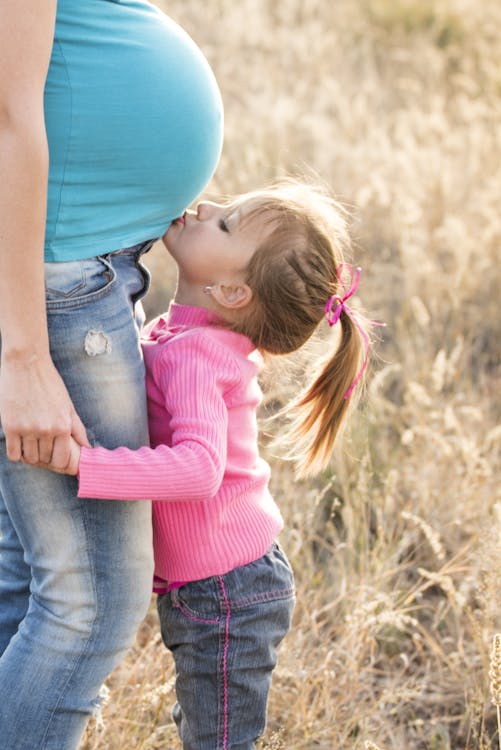 PRP therapy is can be an effective, natural choice if you're pregnant or nursing and is a great alternative to other medications.
There is no downtime so you can get back to baby and mummy time as soon as your session is over!
PRP Therapy For Sports Injuries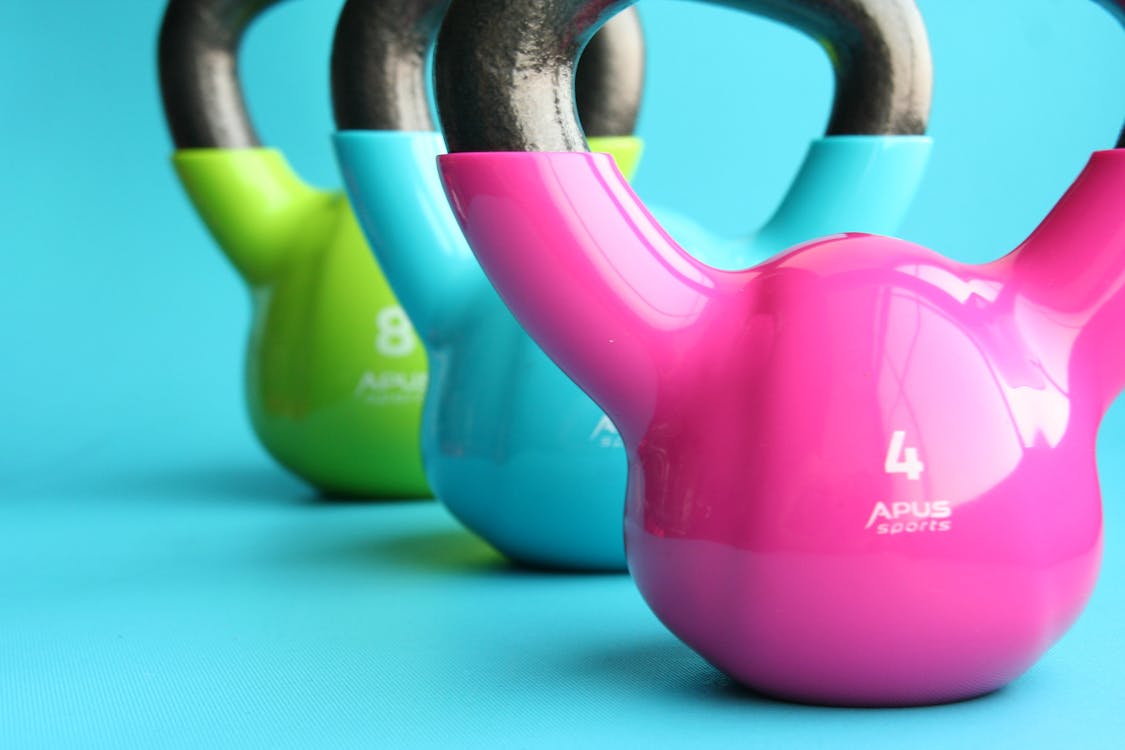 Even though it has been used since 1980's, PRP, or platelet-rich plasma, is a treatment that is becoming increasingly popular for athletes who are dealing with injuries.
PRP injections are solely made using your own body's plasma taken from your blood and is then processed to make a higher concentration of platelet rich plasma.
This platelet rich plasma is then injected to the area of injury and gets to work creating a faster healing process by promoting tissue healing.
Athletes Use PRP Therapy To Stay On Top Of Their Game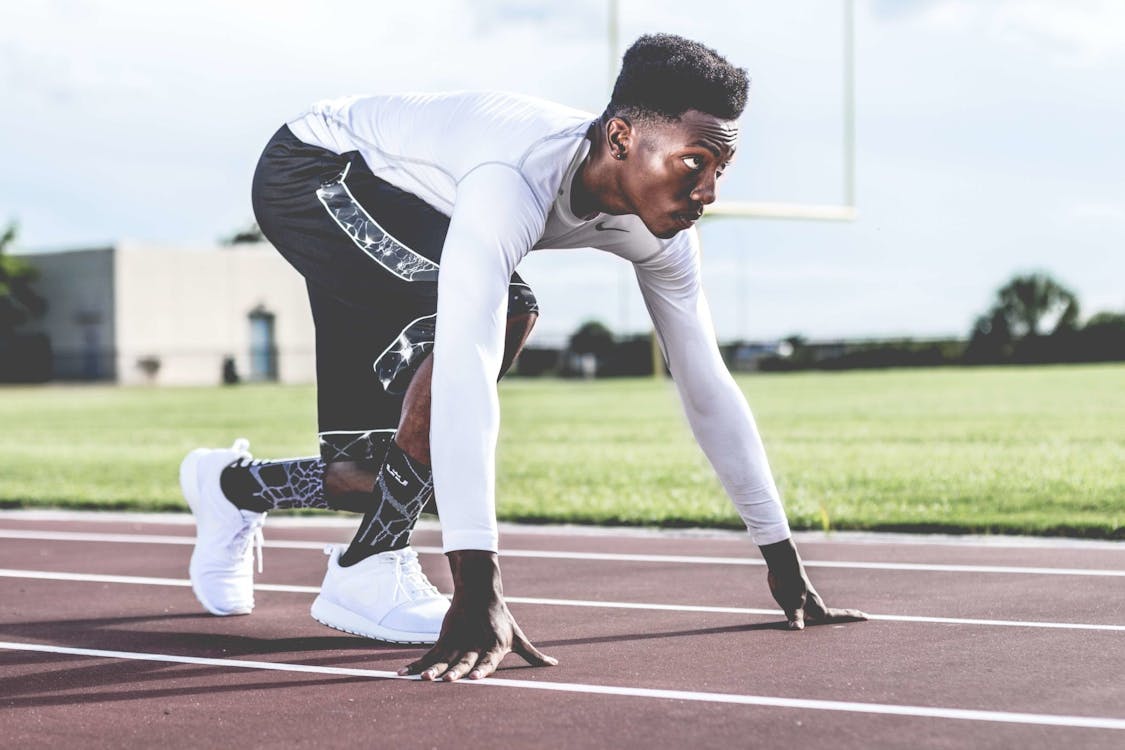 PRP has been shown to be particularly effective in treating degenerative tendinopathies, making it a valuable tool for athletes who are looking to get back on the playing field.
It has also shown promising results for repairing tendons in injuries such as tennis elbow, rotator cuff and plantar fasciitis.
How Does PRP Work?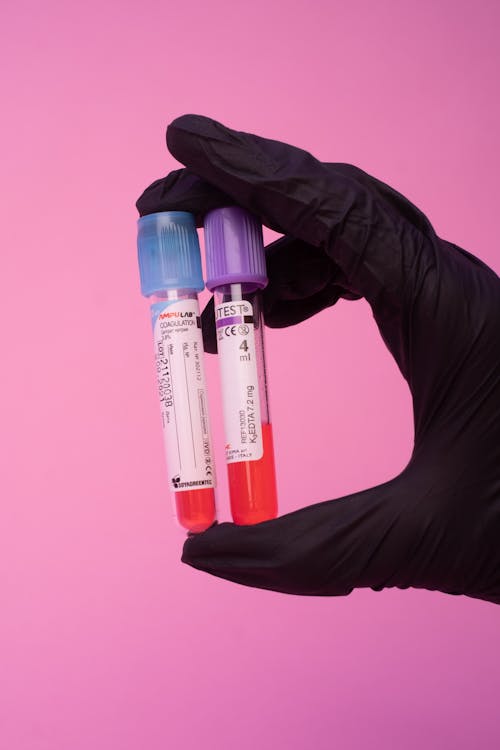 First, your doctor will take a small amount of blood from your arm, this is usually around 30ml-60ml.
Then they will put the blood sample through a centrifuge which spins incredibly fast, separating the platelet rich plasma from the blood cells.
lastly, the doctor will inject this plasma back into you at the area of the injury.
The growth factors alongside the platelet rich plasma work hard to repair the treated area and ignites the tissue healing process.
Not Just A Pain Killer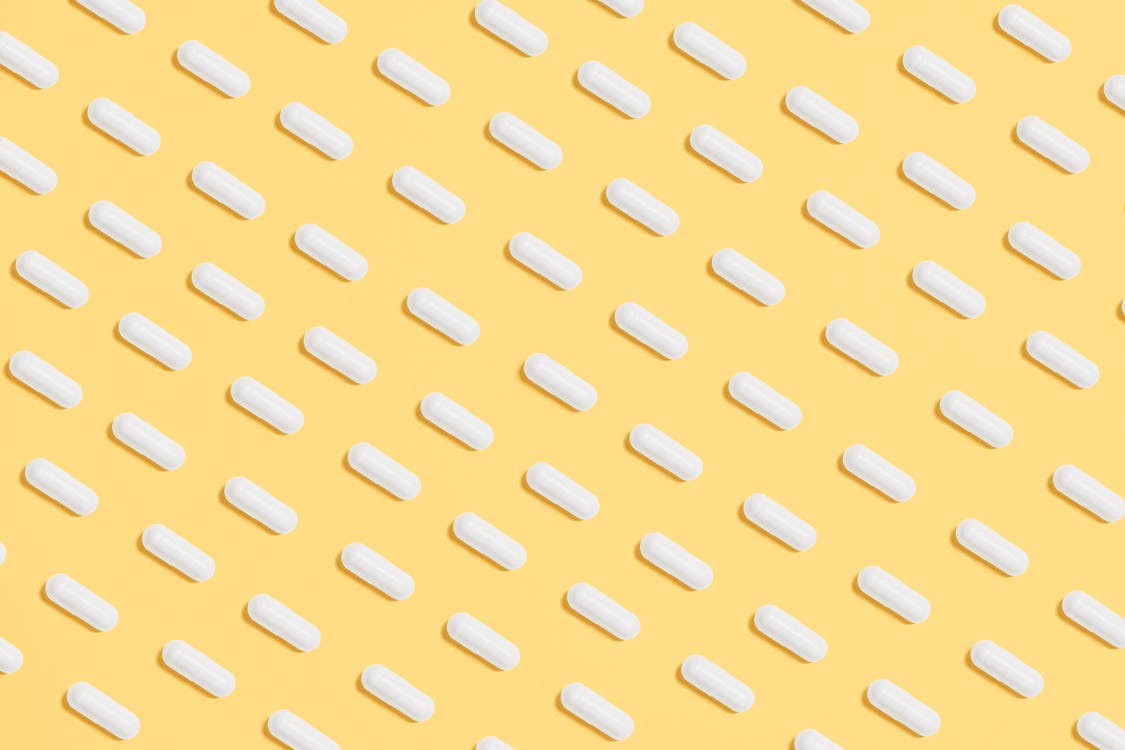 Other sports injury therapies usually just cover up the pain while the body heals itself, which can be a long process. This is where PRP differs.
As well as minimising the injury pain, PRP gets to work on tissue healing and rebuilding lost proteins and damaged tendons which speeds up the body's natural healing and recovery time.
While PRP is not a cure-all, it can provide significant relief for many athletes and help them get back to doing what they love.
How Effective Is PRP?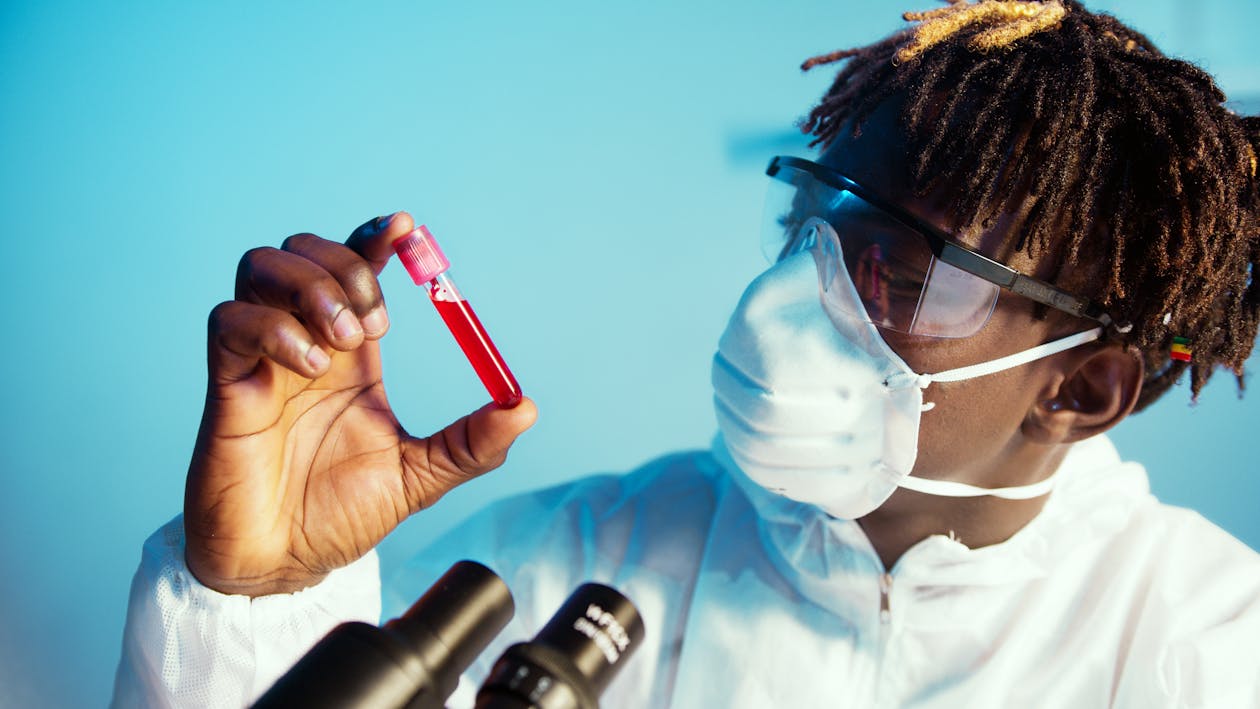 A recent pilot study evaluating the effects of PRP conducted by the University of California, Davis has generated a lot of excitement in the medical community.
The study, which is still ongoing, is a synchronous observational cohort study evaluating the efficacy of PRP treatments for patients with musculoskeletal injuries.
The randomized control trial includes a total of 40 participants, 20 of whom were randomly assigned to receive PRP treatments and 20 of whom were assigned to a control group.
After six weeks of treatment, the participants in the study will be evaluated for their pain levels, range of motion, and functional ability. While the results of the pilot study are not yet available, they have the potential to revolutionize the way we treat musculoskeletal injuries.
PRP For Skincare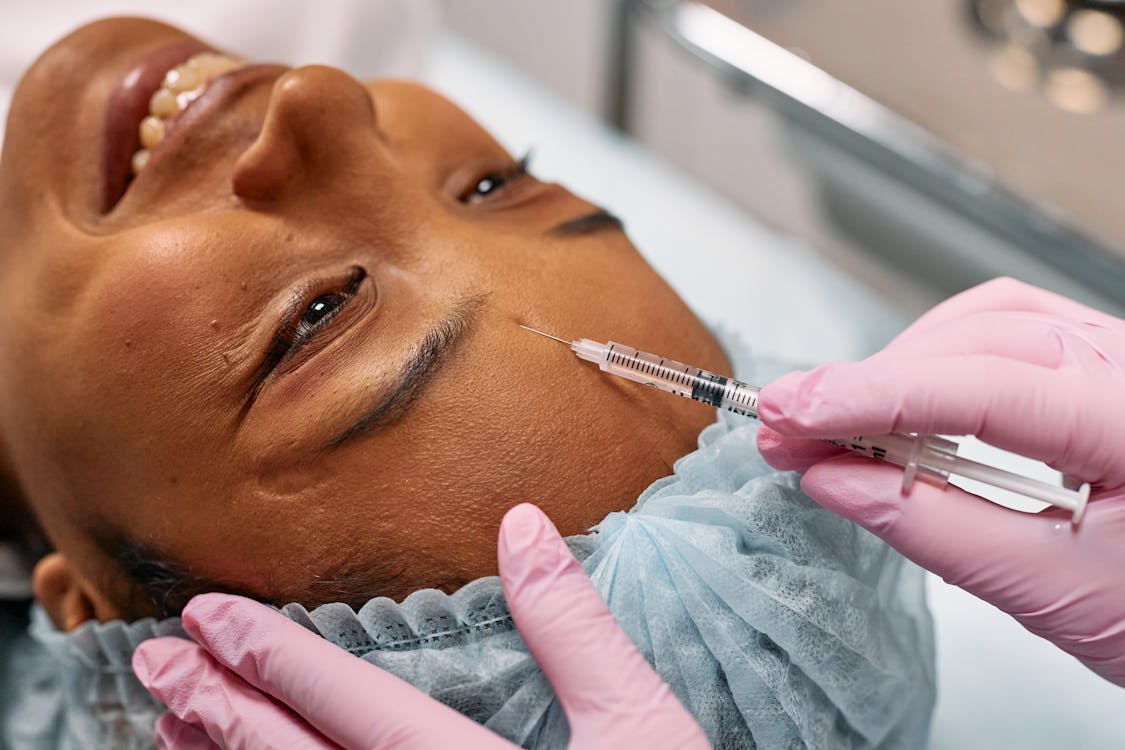 Platelet rich plasma injections have been used medically since the 1980's, but it has only recently been discovered that it has anti-ageing and scar diminishing effects on the skin.
Treating Dark Circles With PRP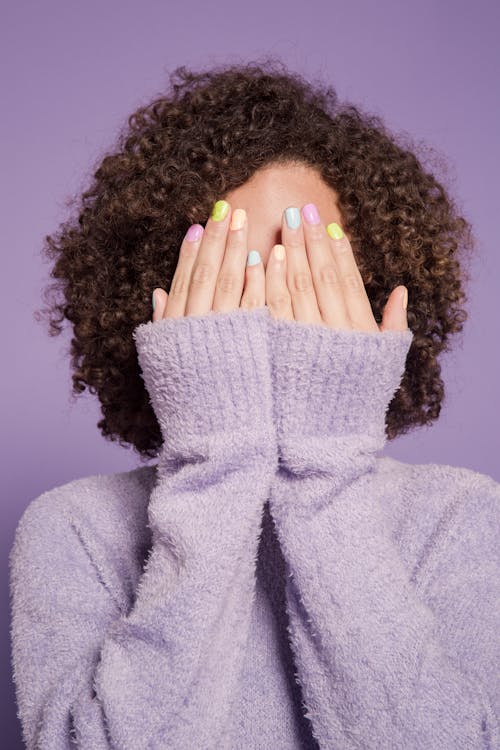 Many people suffer from this common cosmetic issue and fortunately, there is a treatment available that can help to reduce the appearance of under eye circles.
Platelet-rich plasma (PRP) injections are a minimally invasive procedure that involves injecting a person's own plasma into the affected area.
The injected plasma helps to stimulate the production of collagen, which can help to improve the appearance of the skin.
PRP injections are a safe, natural and effective treatment that can provide long-lasting results.
Treating Wrinkles With PRP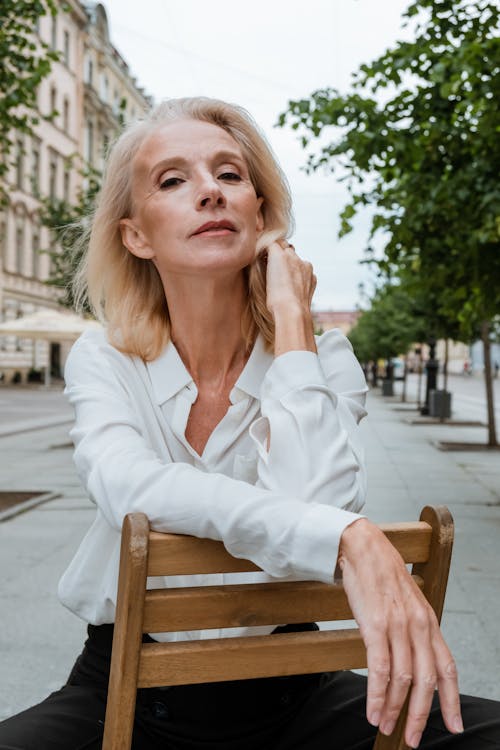 For anyone who's ever wished they could turn back the hands of time, there's now a new treatment that's said to do just that – and it comes in the form of a needle.
Yes, you heard that right – injections of platelet-rich plasma (PRP) are being touted as the latest and greatest way to reduce wrinkles and achieve a more youthful appearance. But does this treatment really live up to the hype? Let's take a closer look.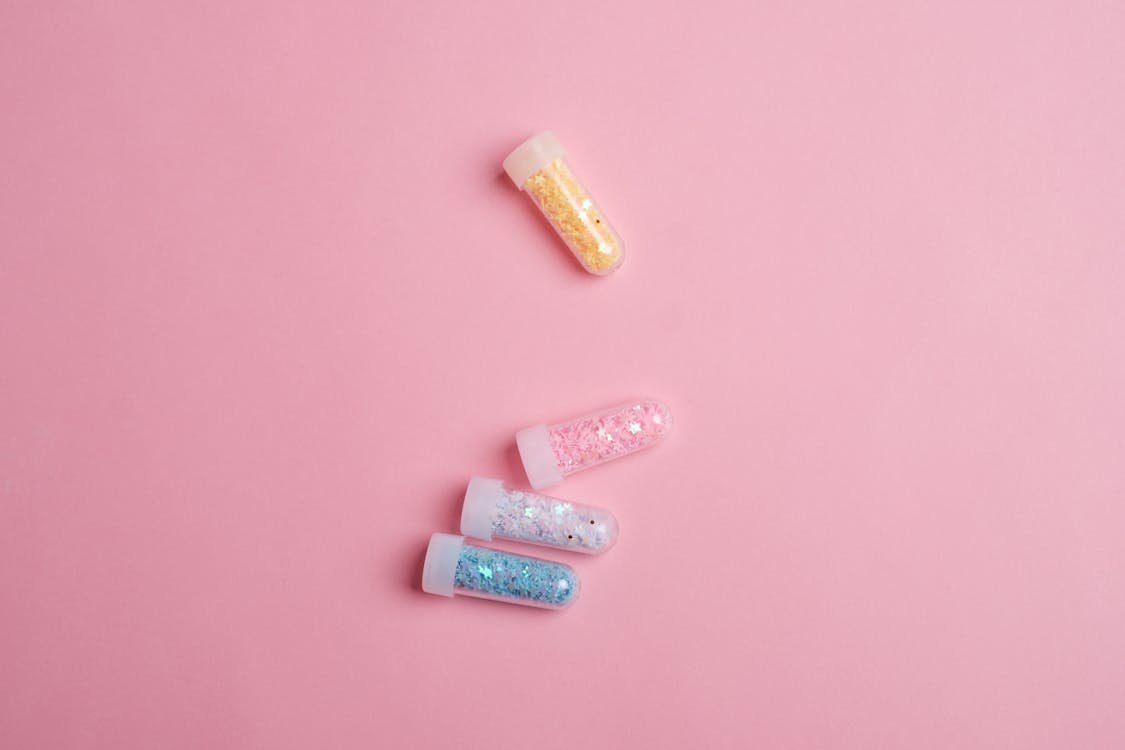 PRP is derived from your own blood, so it's essentially like giving yourself a blood transfusion. The idea is that injecting PRP into the skin will stimulate new collagen production, resulting in firmer, smoother skin.
These injections can be used on the face, neck, hands and anywhere else really!
And because PRP contains higher levels of growth factors than regular blood, it's thought to be even more effective at stimulating collagen synthesis.
There is some evidence to support these claims – one small study found that PRP injections improved skin texture and decreased wrinkles after just four weeks – but larger, well-designed studies are needed to confirm these results.
Treating Acne Scars With PRP
If you've tried everything already and you're still looking for a way to get rid of those pesky acne scars, you may want to try a PRP injections.
Also known as platelet-rich plasma therapy, this treatment involves using your own blood to improve the appearance of your skin.
The process begins by drawing a small amount of blood from the patient's arm.
Then, the blood is placed in a centrifuge where it is spun at a high speed. This separates the different components of the blood, including the platelets.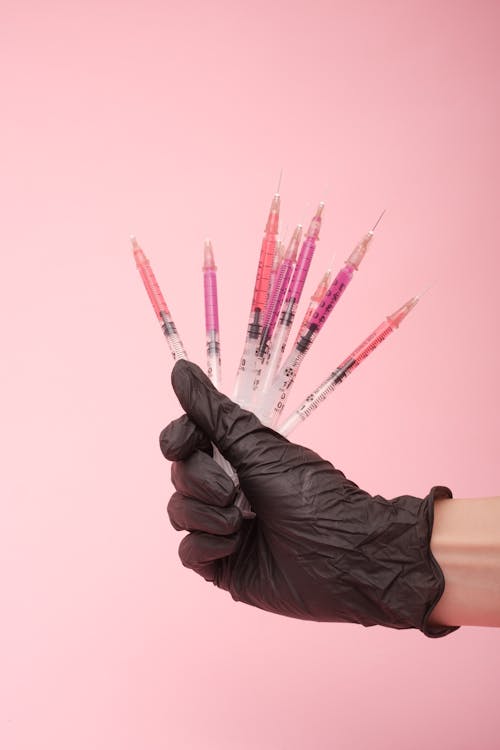 The platelets are then injected into the patient's skin where they help to stimulate collagen production and promote healing.
Injections are usually performed once a month for three to six months in order to see optimal results.
So if you're looking for a natural and practically risk-free way to get rid of your acne scars, consider giving PRP injections a try.
The Best Clinic in London For PRP Therapy: House of Saab
House of Saab is very rapidly becoming one of the most sought after clinics for aesthetic treatments.
Located between Kensington and Paddington, London, this luxuriously decorated aesthetics clinic is the place to be for all your cosmetic requirements.
From the moment you walk in, you're greeted with luxurious décor and a warm, welcoming atmosphere.
The staff are extremely knowledgeable and experienced, and they always go the extra mile to ensure you're completely satisfied with your treatment.
The treatment at House of Saab is an invaluable service and to add icing to the cake, they've also added VIP memberships that include a generous discount on treatments!
Now Offering Bespoke PRP Treatments
House of Saab are now offering PRP treatments as part of their vast range of high end services.
Platelet rich plasma injections have been around since the 1980's but were only really used for treating sports injuries.
But lucky for us, it has recently been discovered that these all-natural PRP injections have other benefits too, which includes anti-ageing and scar reducing abilities.
How It Works
To begin, your clinician will take a 30ml-60ml blood sample from you. In this sample contains blood cells and platelet rich plasma and it's the latter that we're after.
To access this platelet rich plasma, the blood sample is place in a centrifuge where it is spun at extremely quickly. It is this process that separates the blood cells from the plasma.
The clinician then injects the platelet rich plasma into your chosen treatment area such as under the eyes, forehead, neck or hands.
If you're concerned about any pain, the practitioner can offer a topical numbing solution to prevent any discomfort.
As there is no downtime, you're then free to go about your day as soon as your session is finished – though do not consume any alcohol for at least 24 hours!
How To Prepare For Your Appointment
At least 2 weeks before your PRP injections appointment, it is important that you stop taking any unnecessary blood thinning supplements or herbs (do NOT stop taking any medications without first consulting your doctor) as your blood should be a healthy as possible.
On the day of your session, be sure to eat a nutrient rich breakfast and stay well hydrated. This will help the platelet rich plasma to heal your skin and make it glow.
Only if safe to do so, stop taking any steroids at least a month before your PRP injections appointment, anti-inflammatories such as Ibuprofen, Advil, Aspirin and Aleve at least 3 to 4 days before your session and stop using corticosteroids at least 2 weeks before you appointment.
For any concerns about your health or medications, please consult your GP or wellness professionals BEFORE you stop taking or applying any medicines.